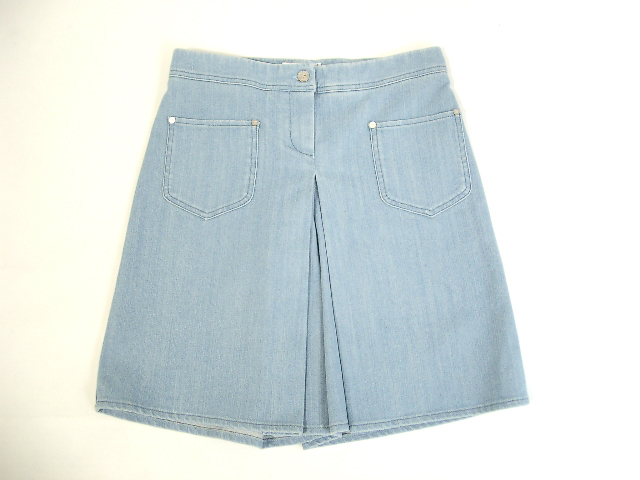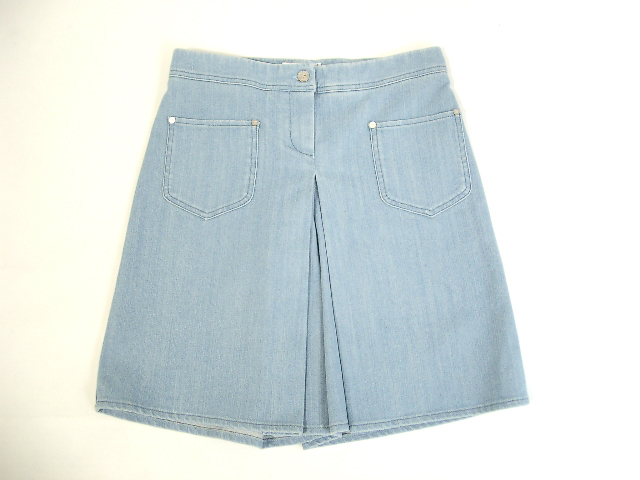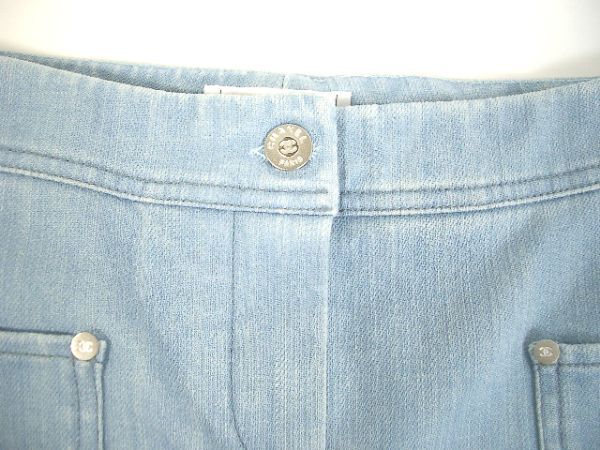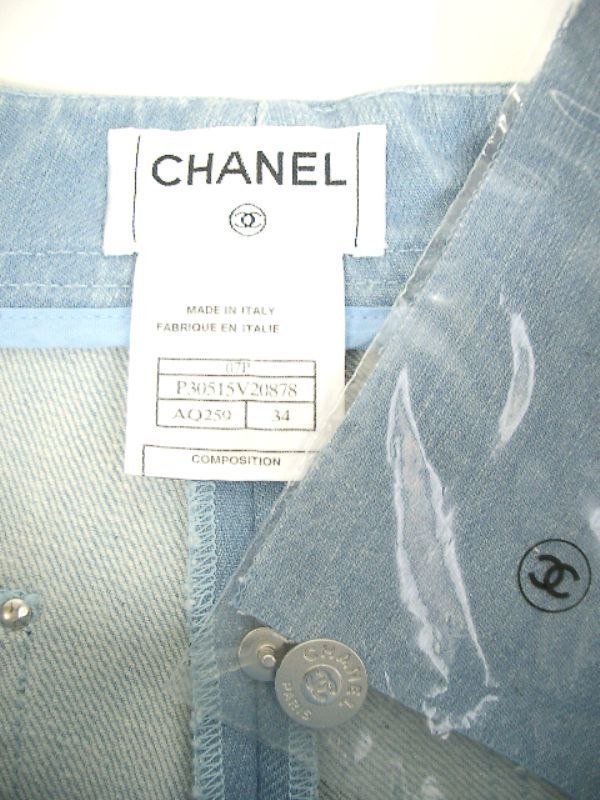 Auction ID:
r301283953
Starting price:
148000 Yen
Current price:
148000 Yen (€ 1166.5 , $1438.53*)
(With Japanese VAT included: 162800 yen)**
Quantity:
1
Reserve price:
None
Return policy :
no return
Number of bids:
0
End (Japan time) :
Sunday 12th April 08:10:55 PM
Time left:
1 days 23 hours 15 minutes
View countdown
View original page on Yahoo auction
*The conversion is made ​​from the current Paypal exchange rate (1 Euro = 126.875 Yen and 1 dollar = 102.883 Yen)
**Some sellers price doesn't include Japanese VAT (8%) immediately, the price does not include the VAT now but is added later by the seller during the billing.
Product Information
The translation is done automatically and is provided for your convenience. Please do not rely on this translation alone for your bidding decision and make sure that the article meets your expectations before placing any bid.
商品名
CHANELのキュロットスカート デニム◆07P 3582
------------------------------------------------------------------------------------
サイズ
#34 W76 丈47 股下27 渡幅28 裾幅32(平置きの状態で採寸致しました)
------------------------------------------------------------------------------------
色
ブルー系(画像参照)
------------------------------------------------------------------------------------
素材
コットン98% ポリウレタン2%
------------------------------------------------------------------------------------
商品状態
未使用品(07P)
------------------------------------------------------------------------------------
定価
\168000
------------------------------------------------------------------------------------
付属品
残布付・スペアボタン
------------------------------------------------------------------------------------
コメント
カジュアルコーディネートもグンとオシャレになる、台形シルエットのキュロットスカートです

淡いブルー系のカラーが、春夏コーディネートの主役になること間違い無しの素敵な1枚です
------------------------------------------------------------------------------------
@brand @category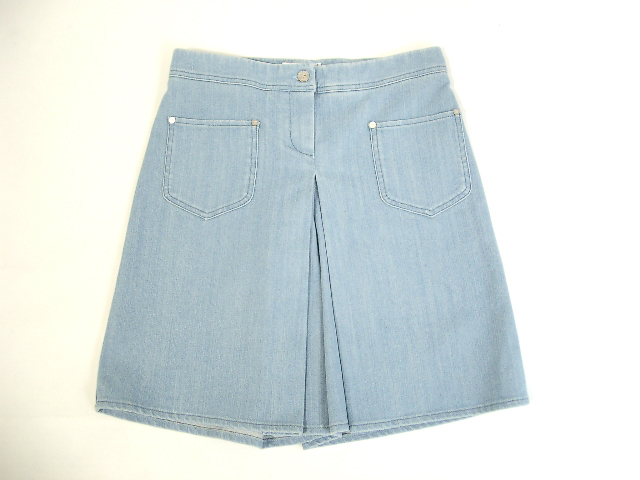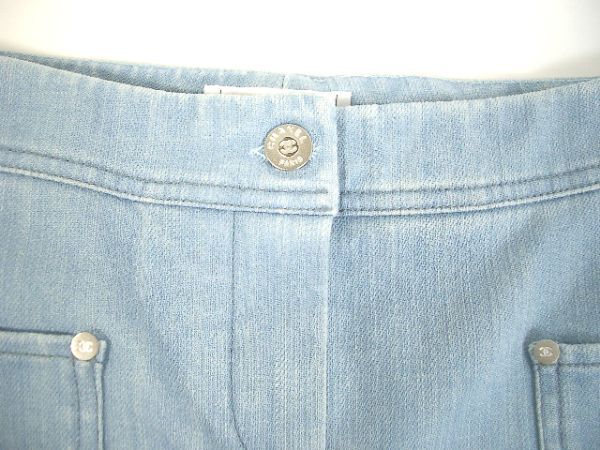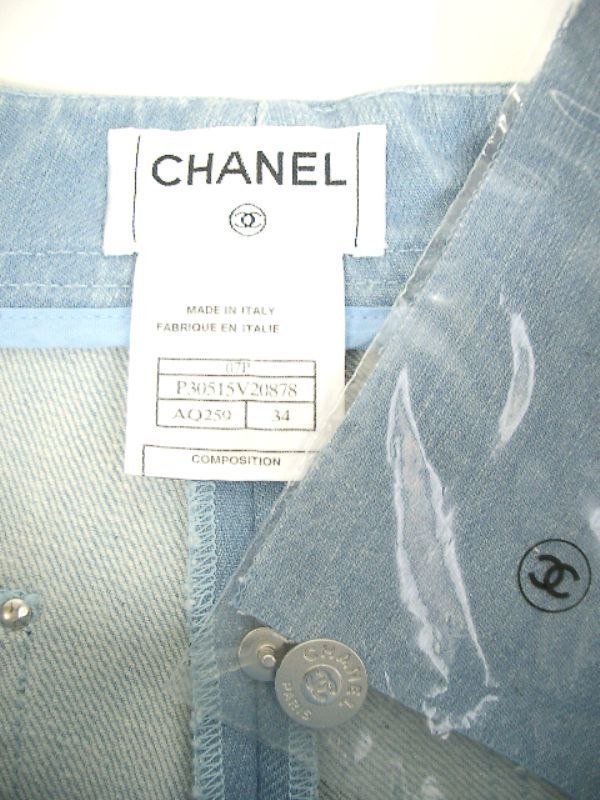 Item price (in yen) :
Item price: 0 Yen
Item price: 0 Yen
Service Fee: 0 Yen
Payment Fee: 0 Yen

Shipping Fee:
Japan Shipping Fee: 0 Yen









Total (depending of shipping type) :
With EMS : 0 Yen
With airmail : 0 Yen
With sal : 0 Yen
With boat (surface) : 0 Yen

With small package airmail (limit 2000g) : 0 Yen
With small package sal (limit 2000g) : 0 Yen
With small package surface (limit 2000g) : 0 Yen