Warning! We detected the following word in the description : "Junk". Please be aware that the item might not be working. Please contact us before bidding for more information.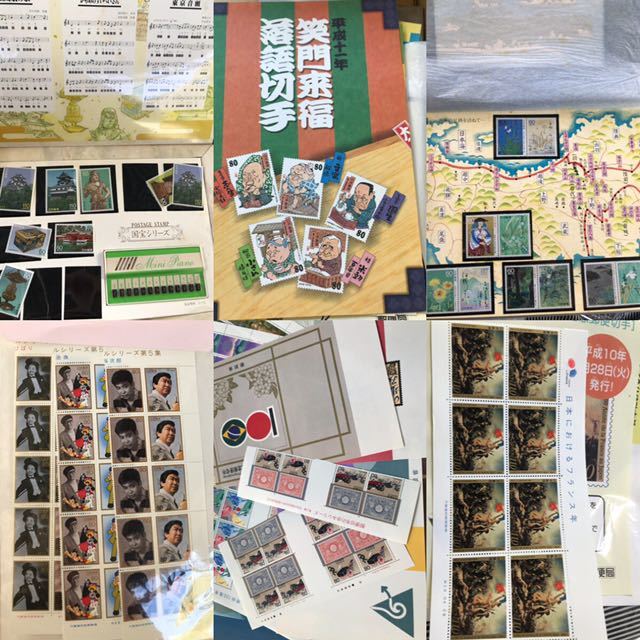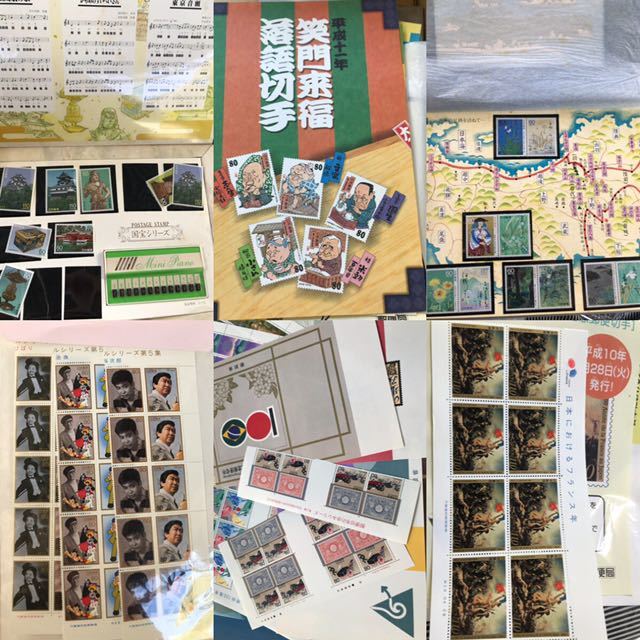 Auction ID:
q296620524
Starting price:
1 Yen
Current price:
61000 Yen (€ 480.79 , $592.91*)
Quantity:
1
Reserve price:
None
Return policy :
no return
Number of bids:
28
Best bidder
: M*3*V***
End (Japan time) :
Tuesday 18th June 09:55:10 PM
Time left:
Less than 5 minutes
View countdown
View original page on Yahoo auction
This auction is already ended
*The conversion is made ​​from the current Paypal exchange rate (1 Euro = 126.875 Yen and 1 dollar = 102.883 Yen)

Product Information
The translation is done automatically and is provided for your convenience. Please do not rely on this translation alone for your bidding decision and make sure that the article meets your expectations before placing any bid.
70,579円分の記念切手です。
状態は良好で、ほぼ全てが未使用シート、または10枚シートで保管されていました。
記念切手に関する説明書きのような物も揃っています。
マニアの心をくすぐるレア品までまとめて出品させていただきます。
配送方法はゆうパックになります。
※多分60サイズかと思います。まだ未梱包の為、正確には分かりません。
■取引条件は以下となります。ご同意いただいた方のみご入札ください。
※3日以内にお支払手続きをお願い致します。
※土日は基本的に発送出来ません。あらかじめご了承ください。
※中古品としての使用感が気になる神経質な方はご入札をご遠慮ください。
※ノークレームノーリターンでお願い致します。
※倉庫保管の為、キズ、汚れがございます。ご理解の上ご入札ください。
※ジャンク品の表記があるものは、動作確認をしておりません。
※写真が全てになります。その他の物は付属しません。
※新規IDの方は24時間以内の取引ナビへのご連絡、48時間以内のお支払をお願い致します。
※上記の期間を過ぎてご対応いただけない場合、落札者都合のキャンセルと致します。その際評価は「非常に悪い」が付きますのでご了承ください。
※基本的にゆうパック発送となります。
※商品についての知識がないので、専門的知識を要するご質問にはお応え出来ません。
※お品物到着後は速やかに受け取り連絡をお願い致します。
※ヤフオクのシステム変更によりお支払方法は"ヤフーかんたん決済"のみとなっております。
※支払、発送方法は指定の方法のみとなります。変更などのご要望は承っておりません。
(2019年 6月 18日 6時 45分 追加)
全て未使用切手です。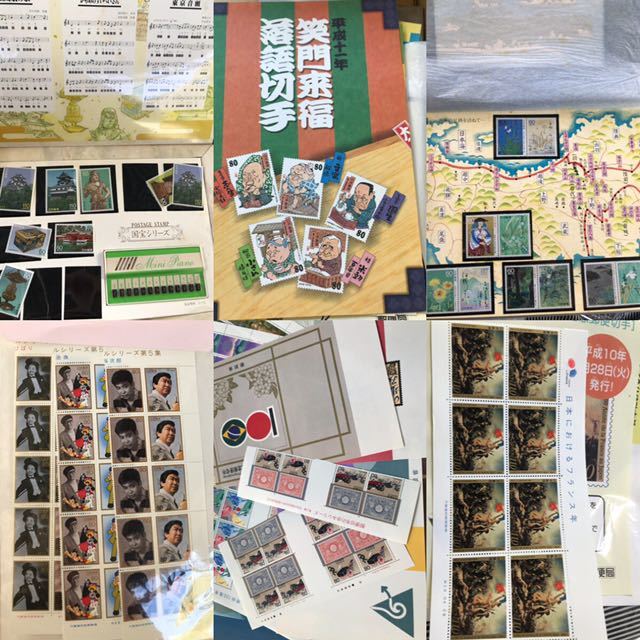 Item price (in yen) :
Item price:
0
Yen
Item price:
0
Yen
Service Fee:
0
Yen
Payment Fee:
0
Yen
Shipping Fee:
Japan Shipping Fee:
0
Yen
Total (depending of shipping type) :
With EMS :
0
Yen
With airmail :
0
Yen
With sal :
0
Yen
With boat (surface) :
0
Yen
With small package airmail (limit 2000g) :
0
Yen
With small package sal (limit 2000g) :
0
Yen
With small package surface (limit 2000g) :
0
Yen