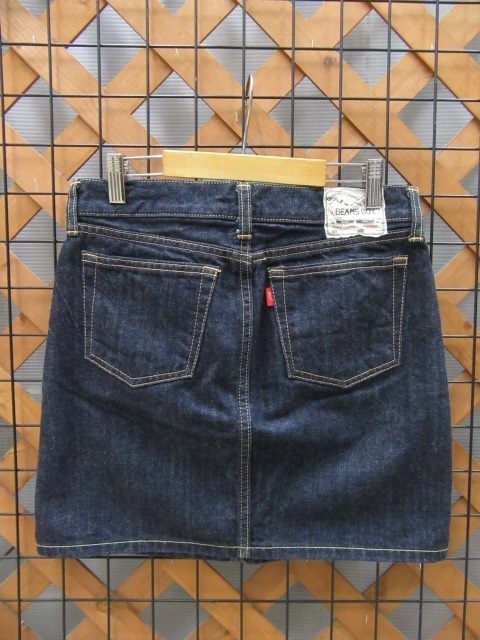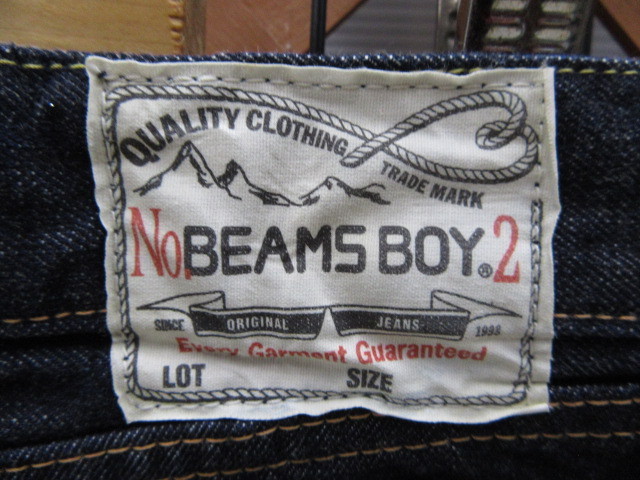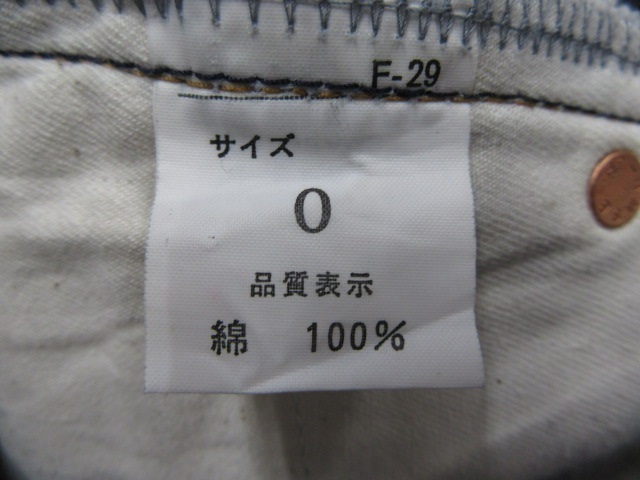 Auction ID:
p753367065
Starting price:
2980 Yen
Current price:
2980 Yen (€ 23.49 , $28.96*)
(With Japanese VAT included: 3278 yen)**
Quantity:
1
Reserve price:
None
Return policy :
no return
Number of bids:
0
End (Japan time) :
Friday 29th May 02:47:10 PM
Time left:
1 days 2 hours 16 minutes
View countdown
View original page on Yahoo auction
*The conversion is made ​​from the current Paypal exchange rate (1 Euro = 126.875 Yen and 1 dollar = 102.883 Yen)
**Some sellers price doesn't include Japanese VAT (8%) immediately, the price does not include the VAT now but is added later by the seller during the billing.
Product Information
The translation is done automatically and is provided for your convenience. Please do not rely on this translation alone for your bidding decision and make sure that the article meets your expectations before placing any bid.
ビームス ボーイ BEAMS BOY デニム ミニスカート インディゴ サイズ0表記 〇YR-02206〇の出品です。
こちらの商品は、中古品です。

■ランク : AB
特に目立つ傷みはありませんが中古品の為、擦れなどの多少の傷みはご容赦ください。
デニム生地特有の色落ちが若干みられます。
詳しくは画像にてご確認ください。
※お買取り商品・店頭保管の為、細部にまで拘る方はご入札をお控えください。

■メーカー : ビームス ボーイ

■サイズ:0表記(ウエスト実寸約70cm)×着丈実寸約40cm

■ノークレーム・ノーリターンでお願いします。

■発送方法 : クロネコヤマト宅急便元払い

■送料は、東北を除く本州・四国1,300円、東北1,550円、北海道・沖縄1,850円
沖縄を除く九州地方900円です。(全て税込です。)

※当店では自然環境に配慮しまして商品の簡易包装を行っております。
 また、商品発送の際に納品書を同封しております。
 領収書の発行は出来ませんので、あらかじめご了承ください。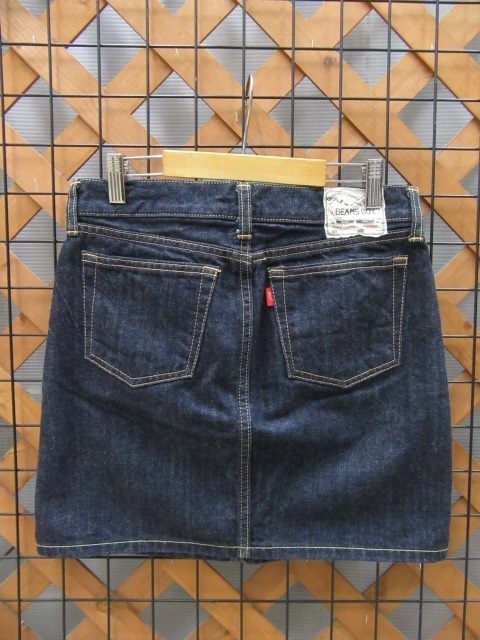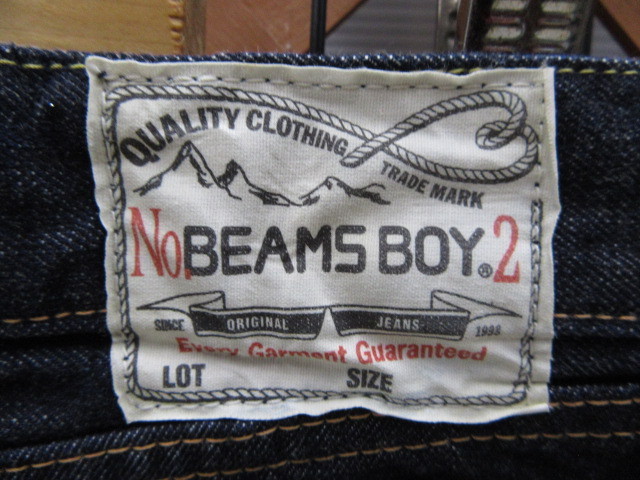 Item price (in yen) :
Item price: 0 Yen
Item price: 0 Yen
Service Fee: 0 Yen
Payment Fee: 0 Yen

Shipping Fee:
Japan Shipping Fee: 0 Yen









Total (depending of shipping type) :
With EMS : 0 Yen
With airmail : 0 Yen
With sal : 0 Yen
With boat (surface) : 0 Yen

With small package airmail (limit 2000g) : 0 Yen
With small package sal (limit 2000g) : 0 Yen
With small package surface (limit 2000g) : 0 Yen