Auction ID:
e374422437
Starting price:
19900 Yen
Current price:
19900 Yen (€ 156.85 , $193.42*)
(With Japanese VAT included: 21492 yen)**
Buy now :
21492 Yen (around 169.4 euros, $208.9*)
Quantity:
1
Reserve price:
None
Return policy :
no return
Number of bids:
0
End (Japan time) :
Saturday 07th September 06:05:29 PM
Time left:
Less than 5 minutes
View countdown
View original page on Yahoo auction
This auction is already ended
*The conversion is made ​​from the current Paypal exchange rate (1 Euro = 126.875 Yen and 1 dollar = 102.883 Yen)
**Some sellers price doesn't include Japanese VAT (8%) immediately, the price does not include the VAT now but is added later by the seller during the billing.
Product Information
The translation is done automatically and is provided for your convenience. Please do not rely on this translation alone for your bidding decision and make sure that the article meets your expectations before placing any bid.


THE NORTH FACE◆ダウンジャケット/XL/ナイロン
ブランド
THE NORTH FACE
型番
カラー
ネイビー
柄
無地
素材・生地
ナイロン
表示サイズ
XL
実寸サイズ
【ジャケット】 肩幅:45 / 身幅:55.5 / 袖丈:66.5 / 前身頃:65.5 / 後身頃:66 / ゆき:/ 【その他】 その他サイズ:

商品に関する出品店舗のコメント
両袖口、両ポケットの上部付近とシミ、汚れが目立ちます。
他にも腕周り、全体的に薄い汚れ、シミがございます。
縫い目からダウンが多少でております。
使用感が目立ちます。

、同時に店頭での販売もしておりますので、状態に変動が有る場合がございます。
お品物についてご不明点等ございましたら、お気軽に店舗までお問い合わせ下さいませ。

コンディション(商品の状態)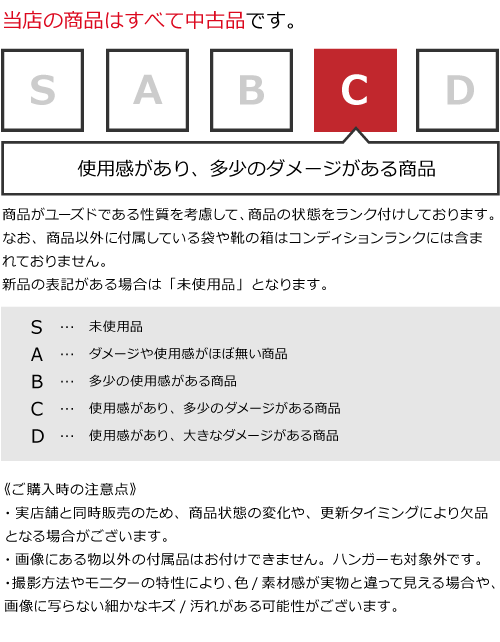 ■商品のお問い合わせ
---
商品は セカンドストリート八戸下長店
の店頭にて販売しております。商品に関するお問合わせは、
お電話(TEL:0178-21-2306) にて、
問合わせ番号 2318770273899 をお伝えください。

■出品店舗情報
---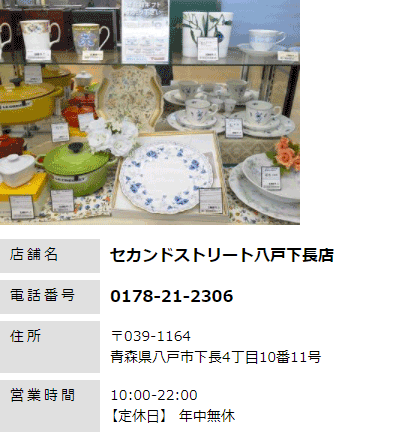 Item price (in yen) :
Item price:
0
Yen
Item price:
0
Yen
Service Fee:
0
Yen
Payment Fee:
0
Yen
Shipping Fee:
Japan Shipping Fee:
0
Yen
Total (depending of shipping type) :
With EMS :
0
Yen
With airmail :
0
Yen
With sal :
0
Yen
With boat (surface) :
0
Yen
With small package airmail (limit 2000g) :
0
Yen
With small package sal (limit 2000g) :
0
Yen
With small package surface (limit 2000g) :
0
Yen